Civil Service Reform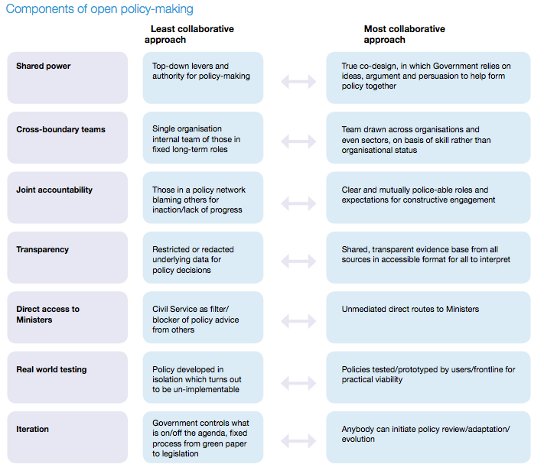 The UK is facing serious challenges. The Civil Service has managed to handle all the challenges the country has met so far but it maintained its international reputation for its efficiency only due to its ability to remain in step with the time. And the times that are ahead of us require the Civil Service to change again. The public wants it to change and the civil servants want it to change as well. The public demands less expensive and more efficient service, while the civil servants want changes in the old fashioned hierarchical structure which fails to recognise high performance and deal with under-performance that kept the Civil Service in stagnation for too long.
Her Majesty's Civil Service has a number of strengths and has been a role model of efficiency for many countries worldwide. The Civil Service reform aims to retain its strengths that kept it functioning so well for so long but the changes are urgent in order for the Civil Service to meet the future challenges. The current plan of Civil Service reform amongst other foresees:
Creation of a smaller yet more efficient Civil Service. In order to cut the expenses of public spending, the number of civil servants will no longer increase but rather decline. But in order to keep the quality of service on the highest level possible, civil servants must be more efficient. In order to meet this goal, the Civil Service reform introduces changes in terms of management which will create less hierarchical, pacier and more innovative culture as well as utilise the modern technology more efficiently.

Rewarding top performance and tackling under-performance. For the first time in history, civil servants with high performance will be rewarded, while those who fail to meet the expected productivity will be tackled. This will eliminate frustration of the civil servants who complain about the culture that does not recognise outstanding performance and addresses low productivity. The new appraisal system identifies the top 25 percent and the bottom 10 percent.

Continuing improvement. In order to ensure high quality service and remain one of the best employers in the country, the Civil Service reform foresees a continuation of improvement in all segments and all departments. The goal is to create a flexible and highly efficient Civil Service that can adjust to the challenges in the future as well as attract the most talented people who will implement the government policies regardless of its political orientation and of course, continue to deliver top quality services at a lower cost.