Role of the Civil Service in British Life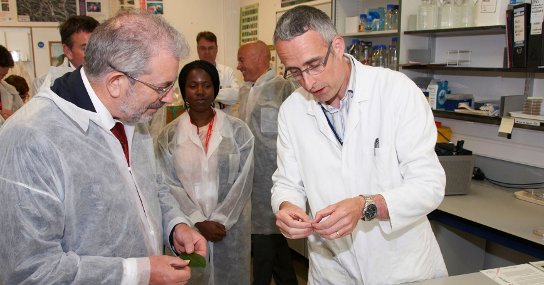 The Civil Service plays an important role in British life by making sure that the Government policy is carried out. Although it serves the Government of the day, it is politically independent by which it ensures the functioning of the system, stability and security.
Implementation of the Government Executive Decisions
The majority of civil servants have a direct influence on life in Britain. They implement the so-called operational delivery which involves administration of the pensions, controlling the borders, running courts, etc. through their departments, agencies and public sector bodies. The operational delivery, however, will go through extensive changes in the near future as a part of the Government's Civil Service reform. The need for changes in the way the Civil Service delivers its services is a result of the need to reduce public spending as well as the need to increase productivity of the public service sector which is in the interest of both the public and civil servants. While the public can expect less expensive but better service, public servants who work hard to deliver the best service possible will be rewarded.
Support and Advice to the Ministers
In addition to implementing the Government policy, civil servants also offer support and advice on policy making to the Ministers. However, it has been established that very few civil servants are actually active in policy making. At the same time, the level of quality of advice on policy solutions and implementation is not consistent. Civil servants often give advice on the basis of too few evidence and a narrow point of view.
Implementation of the Government's Projects
The Civil Service is also responsible for implementation of the Government's projects ranging from small to complex ones. But besides making sure that they are carried out as devised, the Civil Service also needs to ensure that they are carried out on time and within the set budget. The statistics, however, show that two thirds of all projects are not delivered within the set time or budget, or both. As a result, two thirds of projects result in a waste of the taxpayer's money, the Government failing to fulfil its promises and the public not receiving or receiving the service or infrastructure with a delay. The announced Civil Sector reform therefore also foresees changes in the way the Government's projects are implemented.
Administrative Responsibilities of the Civil Service
The responsibilities of the Civil Service are divided into Her Majesty's Home Civil Service which is responsible for the above mentioned tasks, the Northern Ireland Civil Service and Her Majesty's Diplomatic Service. The Northern Ireland Civil Service is responsible for implementing the executive decisions of the Northern Ireland Executive, while Her Majesty's Diplomatic Service deals with the foreign affairs and represents the entire United Kingdom.